The Most Revolutionary Act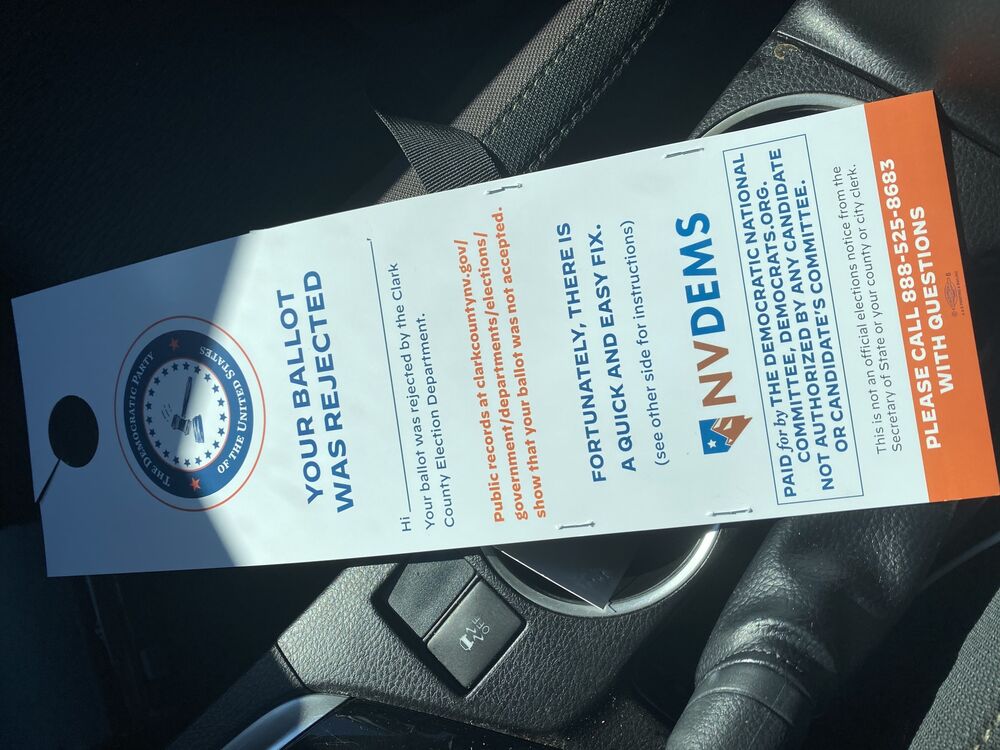 In a presidential race that hinges more than ever on mail-in ballots, voter protection efforts have adapted. 
By
Laura Bliss
Bloomber By Wednesday night in Nevada, a razor-thin margin separated the tallies of the two leading presidential candidates. Yet thousands of mail-in ballots couldn't yet be counted because of missing or mismatched signatures.
In an election with far more mail-in ballots cast than usual, Democrat and Republican operatives are mobilizing to "cure" ballots in battlegrounds where tight races depend on ballot counts still underway. The little-known tool is getting the spotlight this year, as election protection efforts adapt to troubleshooting voting challenges that primarily happened through the mail rather than in-person, where they can be monitored in real time.
Georgia, North Carolina, Arizona and Nevada are among the states where canvassers are knocking on doors, making phone calls and sending texts to voters whose ballots were rejected for signature issues. Curing can also include provisional…
View original post 322 more words