The Most Revolutionary Act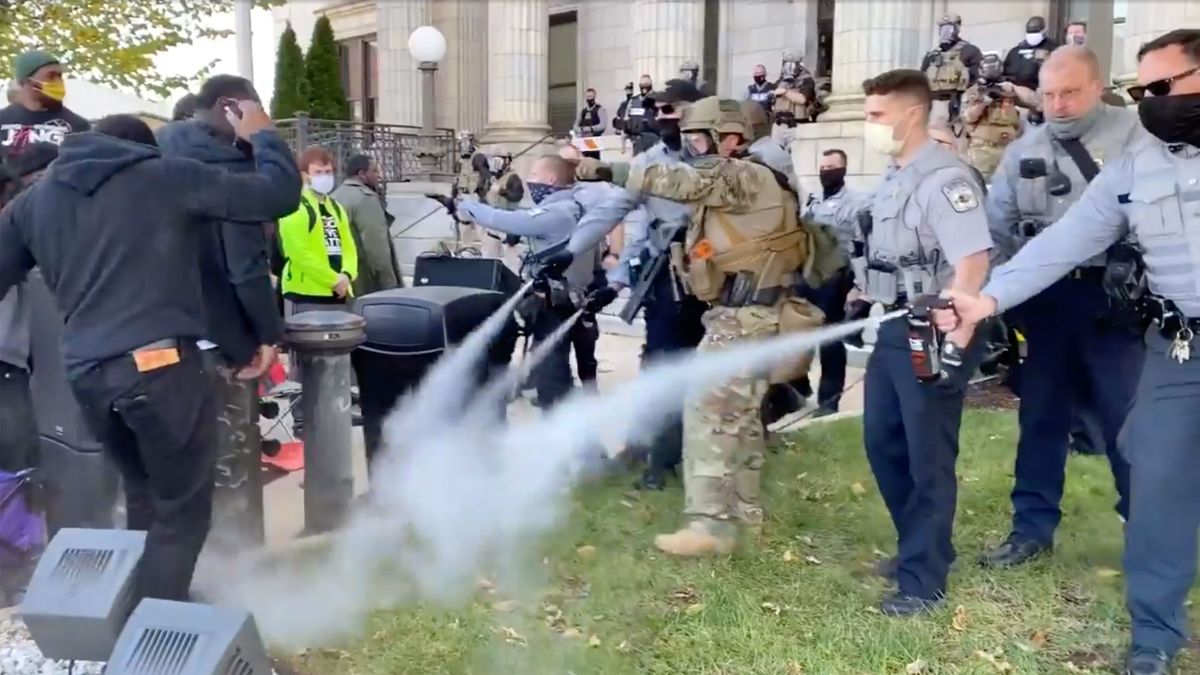 Sheriff's deputies attack a Black-led voter march outside the courthouse in Graham, N.C., on Oct. 31.
Posted by Internationalist 360° <
The following interview with Struggle-La Lucha's Greg Butterfield was conducted in October by members of the Collective Editorial Board, a network of communist news sites in Russia and Donbass, and published in Russian and English by the Workers' University in Moscow. 
Collective Editorial Board: Is the institution of elections still working in the "stronghold of democracy," or it is just a big show?
What exists in the United States is essentially a one-party capitalist dictatorship with two competing factions.
Greg Butterfield: I would characterize it as a big, expensive show, put on for the people of the world and especially for the workers and common people of the United States, to create the façade of democracy and deflate the class struggle. What exists in the…
View original post 350 more words