Journal of People
HUNGER IN U.S. 
54 million in U.S. May go Hungry During the Pandemic – Can Urban Farmers Help?
Melissa Kravitz Hoefner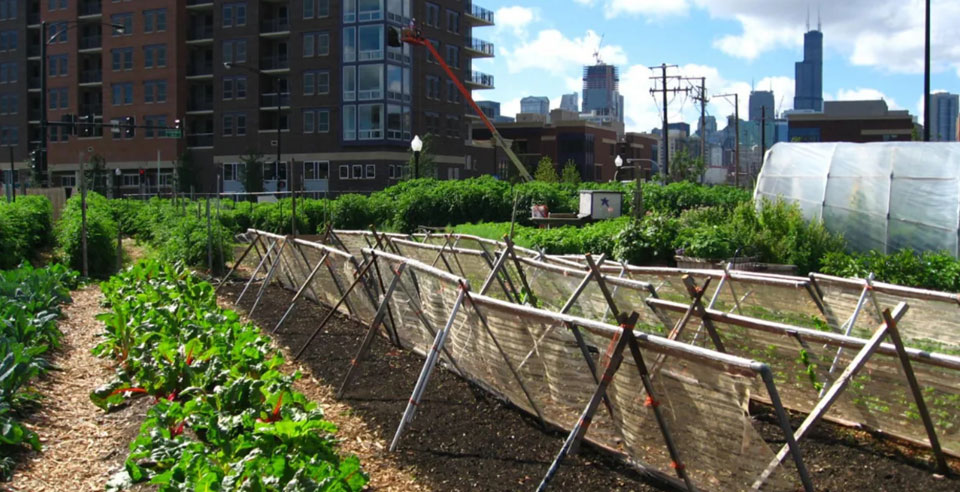 An example of urban farming is seen on this Chicago rooftop. Linda / Wikimedia Commons / CC by 2.0
When I call Chef Q. Ibraheem to discuss urban farming in her own cooking career, she's in the middle of placing an order for microgreens from a small farm in Lake Forest, a ritzy suburb just north of downtown Chicago. Now's a great time for her to chat, actually, because the Chicago-based chef is immersed in what she loves, sourcing ingredients as locally as possible.
"It's really important we know where our food is coming from," she says. "I know my farmers by name. I can go to the farms, see how they are growing everything, see it in the soil. It's always…
View original post 1,245 more words