Former President Barack Obama issued a statement on Floyd's killing via Twitter. Obama cited conversations with friends in recent days, including one with an African American business owner who said Floyd's killing "hurt" to watch.
While it's "natural" for people to want things to return to normal, Obama said, "we have to remember that for millions of Americans, being treated differently on account of race is tragically, painfully, maddeningly 'normal'."Barack Obama✔@BarackObama
My statement on the death of George Floyd: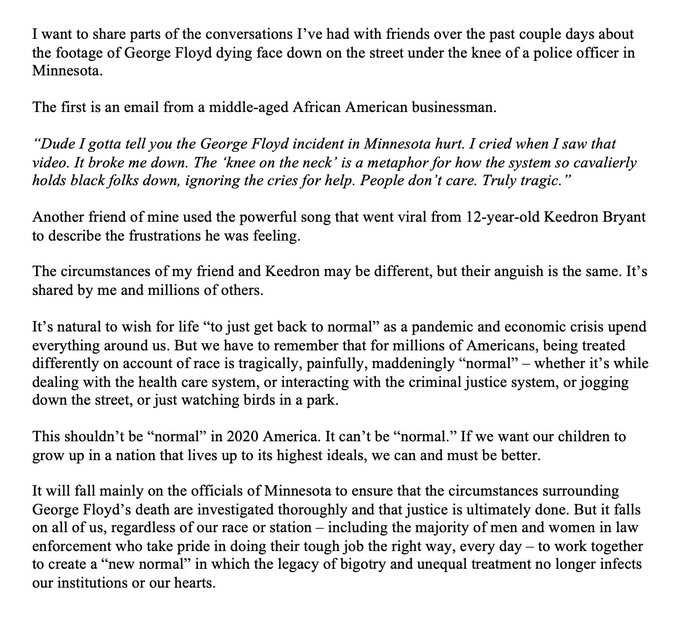 1.43MTwitter Ads info and privacy403K people are talking about this
"This shouldn't be 'normal' in America. It can't be 'normal.' If we want our children to grow up in a nation that lives up to its highest ideals, we can and must be better," Obama said.