The Most Revolutionary Act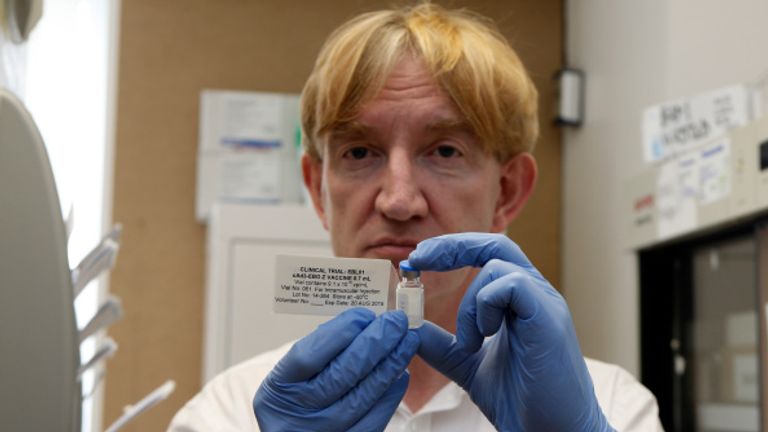 Sky News
There is only a 50% chance of the Oxford coronavirus vaccine working because cases in the UK are declining so fast, one of the scientists behind it has warned.
The University of Oxford's Jenner Institute and the Oxford Vaccine Group began developing aCOVID-19 vaccine in January using a virus taken from chimpanzees.
But with the number of UK coronavirus cases dropping every day, there may not be enough people to test it on, according to the institute's director Professor Adrian Hill.
He told The Sunday Telegraph: "It's a race against the virus disappearing, and against time. We said earlier in the year that there was an 80% chance of developing an effective vaccine by September.
"But at the moment, there's a 50% chance that we get no result at all. We're in the bizarre position of wanting…
View original post 12 more words